A NASA-sponsored research center of excellence striving to support underserved and underrepresented student populations engaging in STEAHM.

LEARN ABOUT
INCREASINGLY AUTONOMOUS SYSTEMS
WITH OUR STUDENT ARCS SEMINARS

CSUN's Autonomy Research Center for STEAHM Partners with Medtronic to Build Solutions for Diabetes Comorbidities

EXCLUSIVE: Autonomous Swarms Exploring Space

CSUN ARCS Helps Build JPL's Laboratory of the Future from Home

Mars Rover Watch Party
The Autonomy Research Center for STEAHM (ARCS) is a NASA-sponsored Center of Excellence combining the multidisciplinary, university-wide knowledge and talent of faculty and students from CSUN, including Science (S), Technology and Engineering (T), Entrepreneurship and Business (E), Arts (A), Humanities (H) and Mathematics (M).
Our vision is to be a global leader in education, research and commercialization of increasingly autonomous (IA) systems. We converge in our desire to research and advance our students' education and together uncover new trajectories to make a societal impact and improve our world.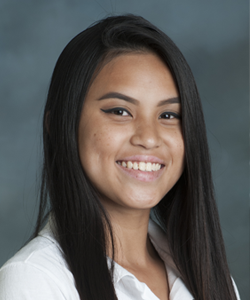 Ashley Santiago
Raytheon Intelligence & Space, Technical Support Intern/JPL Contractor
"I wanted to join ARCS because of my prior experience with AI and my love for space. It has helped me learn that there definitely are projects that utilize design and that designers are needed even in a STEM environment. Being at ARCS made me realize that my new goal is to connect the bridge between art & design and STEM and continue spreading design knowledge and the importance of design. Thanks to ARCS,  I ended up receiving an internship opportunity to use my user experience and research skills as a designer for the International GNSS Service at NASA JPL."

Autodesk Competition
Future collaboration with Autodesk on a campus-wide student competition that involves innovation and design. More details to follow in coming weeks. Prizes include $15,000 and a residency at an Autodesk Innovation Lab.

ARCS Founder and Director, Dr. Nhut Ho, accepted into Forbes Business Council
Forbes Business Council Is an Invitation-Only Community for Successful Business Owners and Leaders
(NORTHRIDGE, March 10, 2021) Dr. Nhut Ho, Founder and Director of the Autonomy Research Center for STEAHM at the California University of Northridge, a NASA-sponsored…

The Autonomy Research Center for STEAHM Celebrates a Successful Year Two Liftoff Event Focusing on Diversity and Inclusion in STEAHM
ARCS brings together a Women in STEAHM Panel discussion and special guest speaker, Director of NASA Armstrong Flight Research Center, David D. McBride for Year Two Lift-Off Event 

ARCS Seminars
ARCS Fellows present their research to ARCS members and collaborators and engage in discussions with other research groups on campus and the CSUN community.

California State University Northridge ARCS Students Join Forces with NASA to Design Next Generation Spacesuits
(NORTHRIDGE, March 16, 2021) — Students at the Autonomy Research Center for STEAHM (ARCS) at the California State University, Northridge (CSUN) have been invited to participate in the NASA Spacesuit…

ARCS Associate works on PIXL project aligned with NASA Mars 2020 Mission
With NASA's Mars 2020 mission in full swing, California State University, Northridge's Autonomy Research Center for STEAHM (ARCS) continues to support its initiatives with dedicated student fellows like Rimma Hamalainen…

ARCS Community Game Nights
ARCS Students and Faculty, come together virtually once a month to take a break from the rigours of autonomy research and enjoy one of society's favorite past times, game night! From classics like Bingo and Pictionary, to modern thrills taking the gaming world by storm like Among Us, there's no limit to the shenanigans!

What is Autonomy Research?
Increasingly autonomous (IA) systems include a wide range of features and capabilities, from unmanned robots to devices that have the ability to adapt to different environments. The use of IA systems can have a lasting impact on individuals and the development…

The Aerospace Corporation (TAC)
The Aerospace Corporation (TAC), a nonprofit organization running the only federally funded research center focusing on space enterprise, hosted ARCS' very first corporate connect event on February 18. Over 40 students attended the two-hour session which…

CSUN + ARCS Mars Perseverance Watch Party
ARCS hosted a watch party for the historic landing of the Mars Perseverance Rover which featured a pre-landing one-hour Q&A session with special guest Dr. Scott Davidoff, UX Design and Research Manager at NASA Jet Propulsion Laboratory…

ARCS "LIFTOFF" Grand Opening
(February 27, 2020) The grand opening celebration of the center and the groundbreaking research that ARCS Fellows launched in partnership with senior scientists at the Jet Propulsion Laboratory and NASA Armstrong Flight Research Center.