ARCS Insights
ARCS comprises a passionate convergence (that is, deep integration across disciplines) research team of 12 staff members, 24 faculty co-investigators, 47 student Fellows who are groomed to be convergence research leaders, 32 student Associates, and over 50 diverse mentors and collaborators such as JPL/NASA scientists and directors of engineering from industry. ARCS is continually creating opportunities to transform the life of students pursuing careers in a STEAHM fields, and faculty members growing their research and professional careers with NASA and industry collaboration. So far this year, ARCS has placed 8 students at NASA for internship, and this number is growing.


Watch an enlightening ARCS SPOTlight interview featuring Elliot Sadler.
a distinguished ARCS fellow at CSUN

What is Monthly Seminar?
ARCS Fellows present their research to ARCS members and collaborators and engage in discussions with other research groups on campus and the CSUN community.
June 16th
Location: CSUN RESEDA ANNEX – ARCS CROP SPACE
9324 Reseda Blvd Ste 210
Reseda blvd, Northridge CA 91324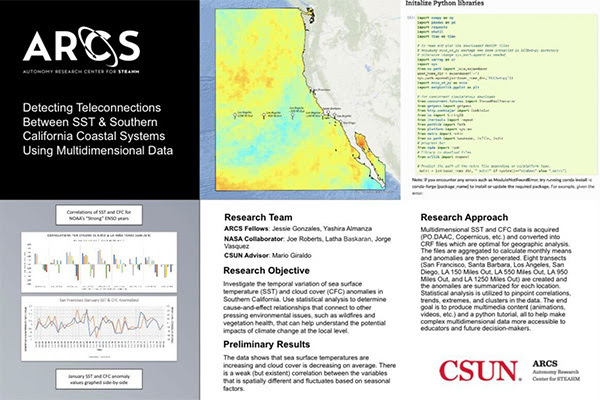 Time: 10:00 am Jessie Gonzales, Yashira Almanza present Detecting Teleconnections Between SST & Southern California Coastal Systems Using Multidimensional Data
Primary Investigator: Mario Giraldo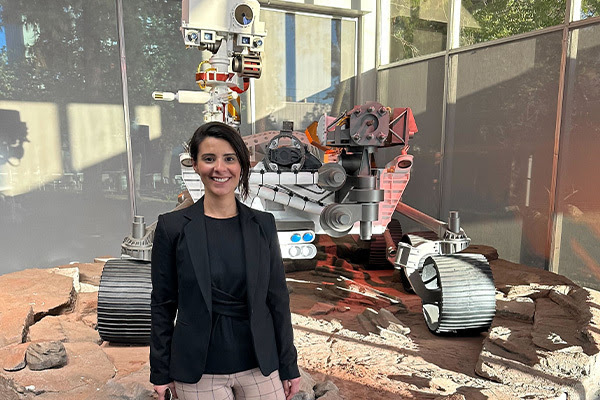 Consortium for High-volume additive manufacturing of Aerospace Heat Exchanger and Talent Development
Student Researchers: Matthew Keef and Paula Logozzo
Dr. Bingbing Li and Dr. Christoph Schaal lead a project to enhance aerospace heat exchangers using additive manufacturing (AM). They aim to overcome thermal fatigue issues and improve supply chain efficiency by leveraging improved alloys and generative design through AM. The project aims to maximize AM advantages such as complex part fabrication, automation, weight reduction, and unique design features.
Autonomy in Law
Student Researchers: Toan Pham, Bhumilkumar Kukadiya, and Icess Lana Nisce
In a project led by Dr. Farshad Ghodoosi in collaboration with Dr. Nhut Ho, legal analysis involves applying laws to facts, but it's influenced by various factors such as legal rules, norms, and socio-economic contexts. Achieving autonomy in law requires a system that can identify relevant issues and apply appropriate rules with minimal supervision. However, this raises legal, ethical, and socio-economic concerns. This research explores how autonomy in law can be attained and its impacts on individuals and society, utilizing methodologies like natural language processing, machine learning, experimental research, interactive experiments, network games, and doctrinal/historical analysis.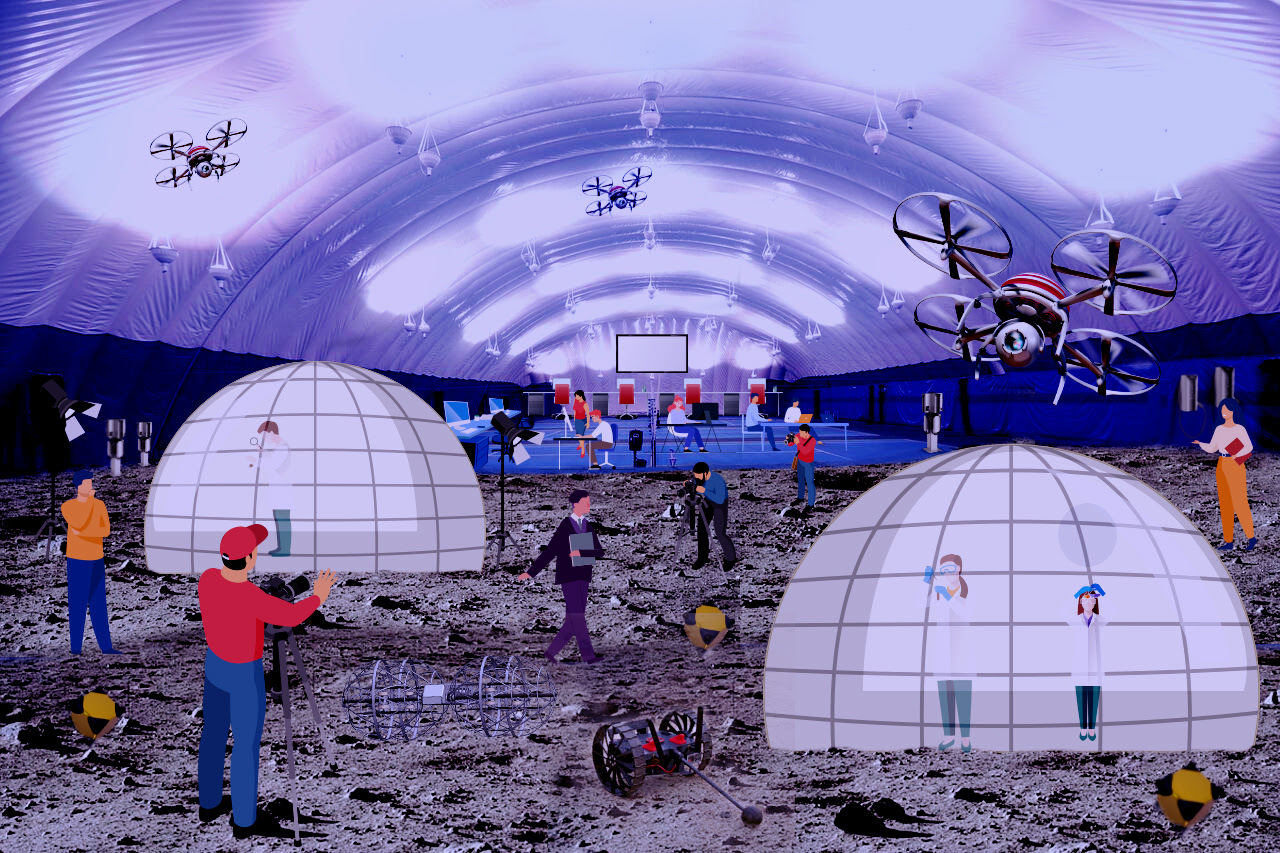 To create a more unified research facility for students and faculty, ARCS, in partnership with JPL and industry partners, is proposing to build the STEAHM Bubble, a 45,000+ square foot air-supported dome to research and test next-generation, autonomous vehicles (e.g., Mars rover and helicopter) designed for space exploration missions. At scale, ARCS expects to engage more than 500 students and nearly 100 faculty in NASA and industry-related research. ARCS imagines the STEAHM Bubble as a community education hub that will lower the barriers for underserved and underrepresented students to engage in advanced research and bring K-12 students into the testing space, inspiring them to not only pursue higher education, but see CSUN as a top research destination. Aligning with CSUN President Erika Beck's vision for the Equity Innovation Hub (EIH), the STEAHM Bubble will help accelerate the implementation and impact of the EIH by expanding the virtual and digital footprint of the EIH.