ARCS is positioned to serve as a model for higher education institutions seeking to educate and train underserved and underrepresented students in their pursuit of ground-breaking research and fulfillment of career goals in STEAHM related fields. We are a NASA-sponsored center bringing together multidisciplinary faculty and students who can help solve society's most pressing needs and challenges.
If you have questions about the CSUN Giving page call this number:
818-677-7330

Please mail your check, payable to the CSUN Foundation – Autonomy Research Center for STEAHM (ARCS), to:
ARCS Headquarters
9324 Reseda Blvd. Suite 207
Northridge, CA 91324
WAYS YOU CAN SUPPORT ARCS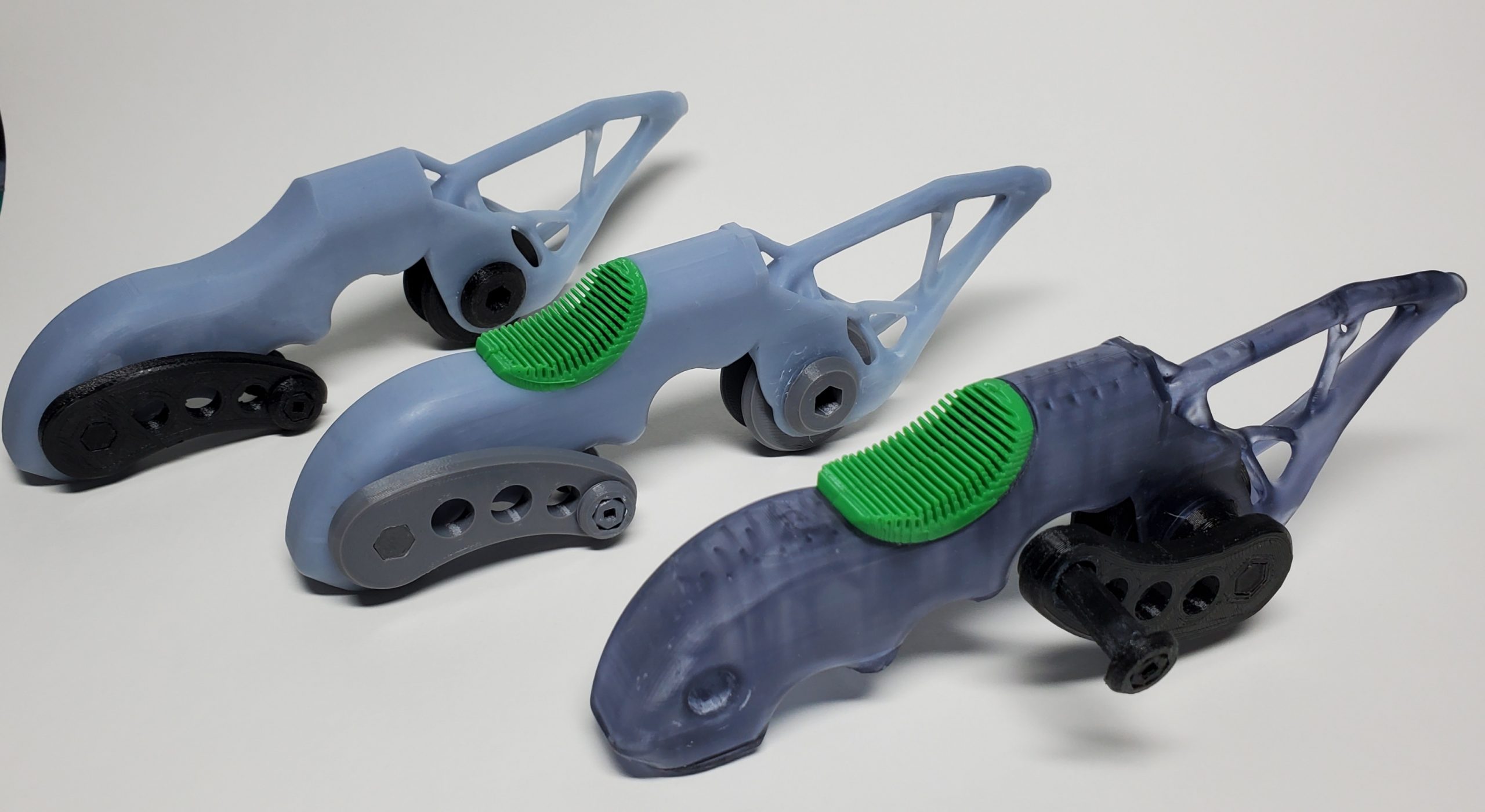 TRANSFORM THE TRAJECTORY OF A STUDENT LIFE WITH A
$100 NASA INTERNSHIP

FISHING ROD

"If you give a person a fish, you feed them for a day. If you teach a person to fish, you feed them for a lifetime."
Student Fellow Scholarship
Awarded based on merit and need for educational expenses associated with the internship. Students are awarded through a selection committee.
Faculty Fellowship
Awarded to recognize innovative, promising faculty, whose exceptional talent for research and innovation identifies them as emerging leaders in their fields.
Research Equipment Fund
Supports purchase or development of research equipment to be used by researchers on innovative projects.
ARCS Operational Fund
Supports expenses incurred in the day-to-day operations of ARCS
Travel Fund
Awards money to Student Fellows for travel to present at scientific conferences or other scholarly forums.
Competitions and Challenges Fund
Awards cash prizes and funds for innovation events that ARCS facilitates annually.
ARCS General Endowment
With a goal of $30M, this endowed fund will sustain ARCS in perpetuity.
ARCS Building Fund
With a goal of $30M, this endowed fund will provide the resources needed to
build a state-of-the art ARCS building on the campus of CSUN
Director's Greatest Needs Fund
Funds can be used wherever the need is greatest at the discretion of the Director, ARCS
Zero Waste/Sustainability Fund
Supports projects which are developed with sustainability in mind (meeting the needs of the present without compromising the ability of future generations to meet their own needs).
For more information about these giving opportunities, please contact Dr. Nhut Ho at nhuttho@csun.edu
From Our Donors and Students 
"Thanks to ARCS, I received an internship opportunity to use my user experience and research skills as a designer for a center at JPL."
"In working with ARCS I have gained the satisfaction in knowing that I am supporting an organization that I believe strongly in, especially because of their convergence research. If you are thinking about giving or donating to ARCS, you should consider the things that this center is doing to improve the future while also keeping environmental concerns in mind."
"ARCS has helped shape my career by giving me the opportunity to work with multidisciplinary teams and NASA collaborators to execute a research project."
"For me personally I have spent my entire professional career in providing guidance to students to continue their academic progress.  As a volunteer with ARCS I continue to enjoy that interaction with high caliber students."
"ARCS has been the ultimate stepping stone for me to reach greater heights. The Fellowship has given me the confidence to practice the knowledge and skills I gained at CSUN and apply them to research. Because of ARCS, I was given the opportunity to define my future goals and work with NASA Engineers towards making a change in the world."
"I enjoyed working with ARCS students because they were eager to improve their writing skills. They had excellent questions and were attentive and engaged in the workshop. I love that one of the students said that he would like to write in a clear manner, such that his mother could understand what he does."
"ARCS emphasizes the importance of securing a supportive mentor who is strongly invested in working collaboratively with principal investigators from various departments. In doing so, I have learned a lot about how multidisciplinary teams can support and inspire one another. ARCS has also provided me with an opportunity to disseminate Behavior Analysis in a new and innovative way."
"I value the opportunities in working with NASA and JPL specialists to see the potentials for a bigger and brighter future."
"I appreciate the mentorship Dr. Ellie Kazemi, Dr. Nhut Ho, and Dr. Kabo provide me and my team. It is a great opportunity to absorb their knowledge and advice and be guided by them as we learn to establish a research project. I value the resources available to support us and our mentors in our research. ARCS is a great hub to network and meet other scientists from different fields which offers an opportunity to collaborate on projects."