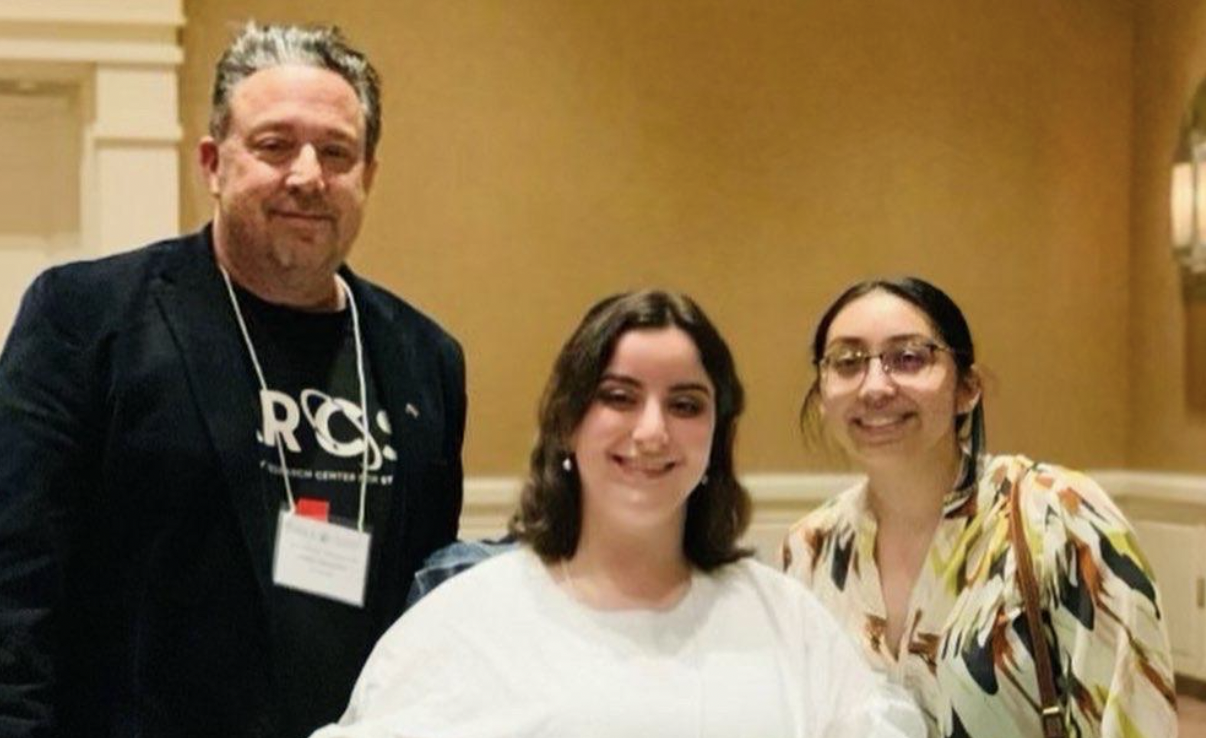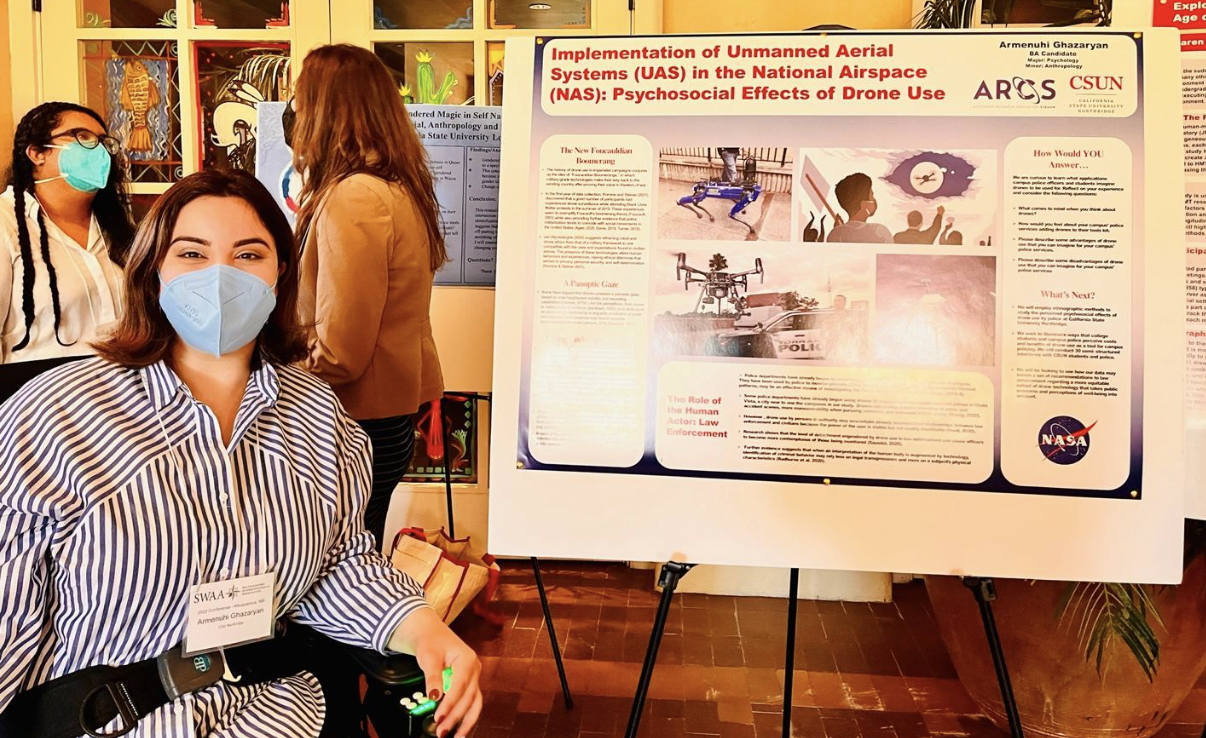 Tell us a little bit about your academic journey/background?
I am a first-generation graduate, and it has taken seven years to receive my bachelor's. I mention this because we are conditioned to believe there is a set time we must follow to succeed. For this reason, I always felt like I wasn't moving forward quickly enough. However, throughout my journey as a transfer student and an ARCS Fellow, I have learned that there is no set time for one's success. I persevered and achieved what some told me was impossible for me as a person with a disability. And that's what matters.
What is your Major/Minor?
Major: Psychology, Minor: Anthropology
What is your Main Goal/Driving Force… academically, professionally, life in general?
My driving force is to become financially independent and show other people with disabilities that they can do it too. My main goal academically is to attend graduate school to further my education in psychology. I am still trying to figure out exactly what I want to do with my degree. All I know is I want to positively impact people's lives and be a role model for people with disabilities who wish to pursue a career in STEAHM fields.
Tell us about the award and how did you find out about it?
I received an honorable mention for my poster presentation on the psychosocial effects of drone use at the annual Southwestern Anthropological Association conference (SWAA). My presentation was a facet of our research at ARCS on implementing Unmanned Aerial Systems (UAS) in the National Airspace (NAS): Ethical Concerns and Best Practices for Law Enforcement.
Highlighted Accomplishment
Student Poster Competition Winner (Honorable Mention) at the Southwestern Anthropological Association (SWAA) Conference
What barriers and obstacles did you face?
Being a psychology major and presenting at an anthropological conference is daunting. This conference was also my first. So it's safe to say that my nerves were through the roof!
What factors do you believe led to your success?
Kevin's mentorship and the support of my team at ARCS prepared me with the knowledge and skills I needed to give a successful presentation. Presenting at ARCS events such as the Liftoff and others has allowed me to practice my presentation skills. And the rigorous process of forming our literature review has expanded my knowledge of anthropology more than I could have gained with only a minor.
Working in an interdisciplinary team with Kevin Zemlicka and Rachel Rangel has broadened my knowledge of research and pushed me out of my comfort zone as a student. Through ARCS and Kevin's mentorship, I have learned how to facilitate group meetings, improved my communication skills, and gained the confidence to be a presenter. In addition, being a part of Kevin's team at ARCS has introduced me to the world of qualitative anthropological research. I am proud to say that I now have qualitative and quantitative experience in research.
Implementation of Unmanned Aerial Systems (UAS) in the National Airspace (NAS): Ethical Concerns and Best Practices for Law Enforcement. Co-investigator: Kevin Zemlicka, ARCS Fellow: Rachel Rangel
Best advice they received / what advice would you give someone else:
I would tell them to believe in themselves, as cliche as that sounds, but when you start doubting yourself, you stop reaching your full potential. And in regards to being a researcher, remember that it's okay to ask for help from your teammates when you need it. Conducting research is meant to be a collective process.
My favorite ARCS memory is attending community game nights! I had my first experience playing Bingo! I loved game nights because it was a way for me to connect with people and make new friends. Because I transferred during the pandemic, making connections with my peers became crucial. Being a part of the ARCS team has made my online CSUN journey less isolating and motivated me to keep going.
Emotions & Thoughts on Award Journey/Experience
I am grateful to Kevin (Zemlicka) for seeing my potential and hiring me to be a part of ARCS. Without his encouragement to become an ARCS Fellow I would have never gotten the opportunity to be a part of and present such important research at a conference like the annual Southwestern Anthropological Association conference. I feel so proud to be a part of ARCS.